FAMILY OWNED & OPERATED
Proudly Serving Customers Throughout Central New Jersey
Air Scrubber Installation in Somerset County, NJ
A home is only as comfortable and safe as the air circulating throughout it. That's why Valairco is proud to provide air scrubber installation services to clients in Somerset County. Air scrubbers can be added to an existing HVAC system to purify the air that circulates through the home. The quality of the air in someone's home can be impacted by many different factors, such as uncleaned ducts, pet dander, mold, and more. An air scrubber can help clear the air of such contaminants.
What Is an Air Scrubber?
Air scrubbers are small devices that can be attached directly to a homeowner's existing HVAC system by an HVAC specialist. Air scrubbers use light waves and a unique catalytic process to keep the air in a home clean and safe to breathe. Some of the specific benefits of having an air scrubber installed in your home include:
Less contamination: Daily life results in many contaminants being brought into our homes. The people who live inside a home can track contaminants in on their shoes and clothing and can transfer them throughout the home via their hands. Air scrubbers have the ability to reduce both surface contaminants and airborne contaminants in the home.
Virus elimination: The cleansing power of an air scrubber extends to airborne viruses. Air scrubbers can eliminate these viruses from the air, including Avian influenza, E. coli, Staph, and MRSA. Air scrubbers can even eliminate COVID-19 from the air in your home, helping to keep your friends and family safe.
Deodorize the air: Air scrubbers have the ability to deodorize the air, removing foul and lingering odors and leaving the air smelling fresh and clean. Odors that come from things such as burnt food, cleaning products, and pets will be reduced or eliminated entirely.
Particle reduction: Particles that linger in the air present a hazard for the people who live in a home, especially those who suffer from allergies and asthma. These particles can include dust, pet dander, organic matter such as mold, and even heavy metals. Breathing air contaminated with such particles can result in various health complications, such as itchy eyes, sneezing, and breathing issues. These complications can be avoided by using an air scrubber to purify the air in your home.
HVAC efficiency: Using an air scrubber in your home can extend the life of your HVAC system overall and keep it working as efficiently as possible. The scrubber will capture particles before they can get to your HVAC filter, keeping your air ducts cleaner for longer.
Get Started
Free Estimates Available
Save Money & Stress
View Our Current Specials
$300 OFF

on any new gas-fired furnace or air conditioning.

SAVE $25

On Any Humidifier with Installation

10% OFF

Combine an Air Bear With an Air Scrubber

$100

on any New Furnace or Central Air Conditioning

$59.95

for gas-fired furnace or air conditioning diagnostic

$25 OFF

on any Humidifier with Installation
Air Scrubber Maintenance
Air scrubbers require little maintenance over the course of their use and keeping them running smoothly is simple and inexpensive. The filter in an air scrubber is actually a UV light. These lights need to be replaced once every year, and most bulbs cost less than $15. Other maintenance tips include:
Maintaining duct integrity: Air scrubbers only perform well when the connections between the scrubber and the air ducts are airtight. Air ducts should be free of kinks and connections should be cleaned regularly to ensure maximum efficiency.
Clean fan blades: The fan blades in an air scrubber can impact how efficiently the air scrubber runs. Blades should be cleaned and inspected on a regular basis.
Valairco can ensure your air scrubber is working as intended once it is installed by performing inspections and necessary maintenance. We understand the importance of quality air in our client's homes, which is why we can perform annual maintenance and efficiency checks on your equipment.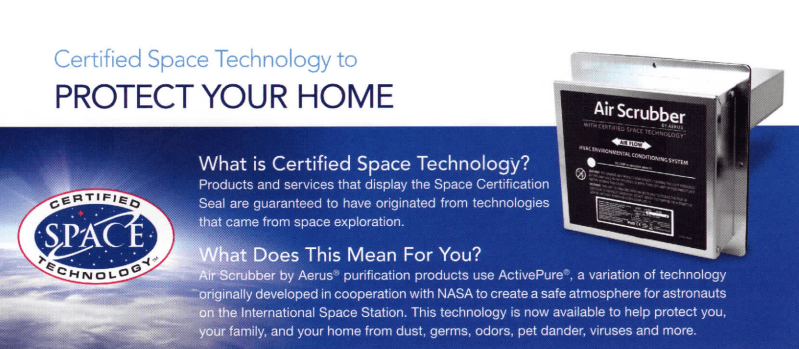 Call Valairco Today
If you are considering adding an air scrubber to your home for increased cleaner, healthier air, contact Valairco today. Valairco has been providing Somerset County residents with high quality HVAC services in 1968. Our clients can expect affordable pricing and quality workmanship. Contact us at (855) 661-3300 or online to get started with a free estimate today.
"They called ahead, arrived on time, were extremely knowledgeable, pleasant and professional."

Vincent Reilly

"The Valairco technician came and fixed the unit in less than 10 minutes."

Dmitriy Agafonov

"Extremely excellent job! Very quick, in and out. Couldn't be happier :)"

Richard Ahn

"Very friendly. I would definitely use this service again, and I highly recommend them"

Mary McNeil

"They were responsive, on time, and they provided good service!"

Sara Ortiz

"Great, on time, and comprehensive service!"

Aisha Chohan