FAMILY OWNED & OPERATED
Proudly Serving Customers Throughout Central New Jersey
Central Jersey Small Commercial HVAC Services
Our technicians are skilled at servicing small building spaces with mini splits, offering energy-solutions.
At Valairco, our portfolio of commercial services is comprehensive, catering to businesses that utilize residential and small commercial-sized equipment. Valairco's technicians are cross-trained to provide the ultimate in customer service. Whether it's maintenance, emergency service, or installations. Our goal is to provide an ultimate in value while reducing energy bills and providing cost-effective solutions for small commercial applications.
Established over half a century ago, Valairco is deeply rooted in Central Jersey, with a reputation built on consistently delivering top-quality HVAC services. Our family-owned and operated business is committed to professionalism, reliability, and customer satisfaction. We understand that every commercial establishment has unique needs, and we tailor our services accordingly to contribute to precision and efficiency.
We encourage business owners to schedule an appointment with our experienced team for a detailed analysis of their HVAC requirements. We aim to provide commercial HVAC solutions in Central New Jersey that create a comfortable, efficient, and sustainable workspace.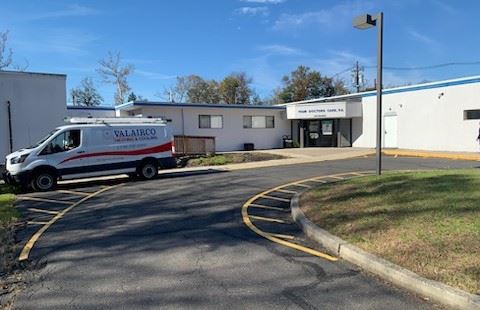 Call us at (855) 661-3300 or contact us online today.
Get Started
Free Estimates Available
Why Choose Our Commercial Service Department?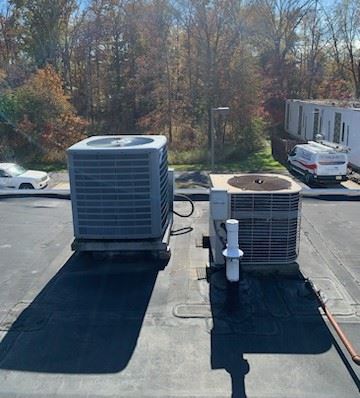 Using residential-sized equipment for commercial services offers numerous advantages. This equipment caters to smaller spaces, making it an ideal choice for small commercial establishments. It operates efficiently, providing consistent temperature control and air quality while reducing energy consumption. This lower usage can result in significant savings on energy bills, making it a cost-effective solution for small-scale commercial operations.
Choosing us for small commercial services is a decision that prioritizes quality, know-how, and customer satisfaction. Our team members are equipped with cutting-edge tools and technology, enabling us to deliver top-tier HVAC services consistently. We use only high-quality materials in our procedures, contributing to the durability and longevity of our installations and repairs.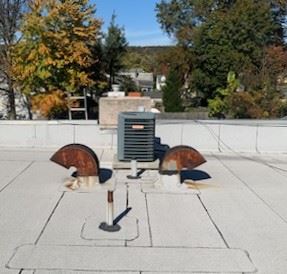 Our commitment to customer satisfaction transcends beyond providing exceptional services. We are dedicated to imparting our knowledge and assisting in making informed decisions to align with your commercial needs and budgeting constraints. Our technicians communicate clearly and effectively, helping you understand the procedures and associated benefits.
We constantly evolve and adapt to the latest industry standards and advancements, allowing us to provide modern, reliable, and efficient services. Trust in our experience and commitment to quality, and let our team take care of your commercial HVAC needs.
"Great, on time, and comprehensive service!"

Aisha Chohan

"They called ahead, arrived on time, were extremely knowledgeable, pleasant and professional."

Vincent Reilly

"They were responsive, on time, and they provided good service!"

Sara Ortiz

"I would definitely recommend Valairco to friends in the area!"

Nicholas Dininno

"Extremely excellent job! Very quick, in and out. Couldn't be happier :)"

Richard Ahn

"The Valairco technician came and fixed the unit in less than 10 minutes."

Dmitriy Agafonov
Types of Businesses We Service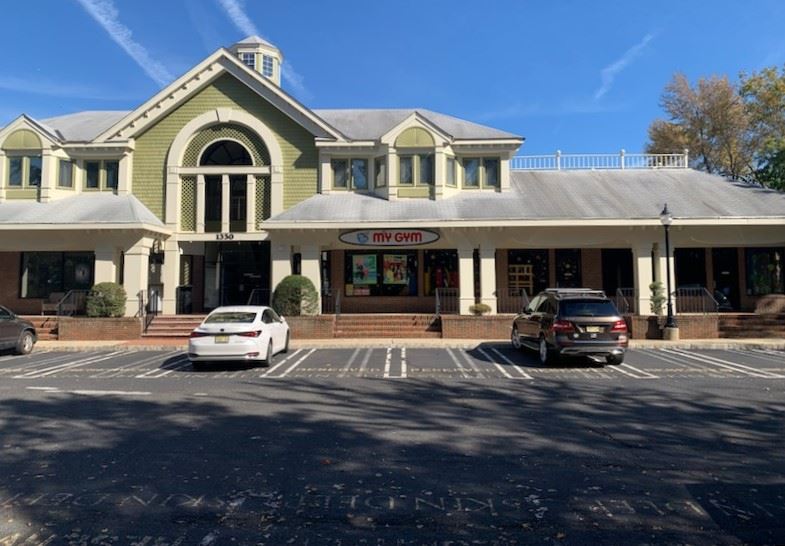 We understand that not all commercial spaces require large-scale HVAC systems. Many small businesses, such as boutique stores, cafes, small offices, and more, operate in spaces where residential-size equipment is more appropriate. We offer an extensive array of commercial HVAC services designed to meet the unique needs of businesses across diverse industries.
Examples of the types of businesses we service include:
Dental offices: Dental offices have unique HVAC needs due to the nature of their work and the need for a comfortable, sterile environment. We understand these requirements and offer HVAC services tailored to dental offices. Our team facilitates proper airflow, maintains room air temperature, and installs high-quality air filters to sustain a hygienic atmosphere.
Law offices: Law offices require a comfortable and quiet environment for staff and clients. An efficient HVAC system is crucial in maintaining such an atmosphere. Our services include regular maintenance for optimal operation, noise reduction techniques for minimal disruption, and energy-efficient options to help law firms reduce their environmental impact.
Pharmacies: In pharmacies, maintaining the right temperature and humidity levels is crucial for customer comfort and medication storage. Our team keeps HVAC systems operating efficiently, reliably, and within the necessary parameters to keep medications safe and customers comfortable.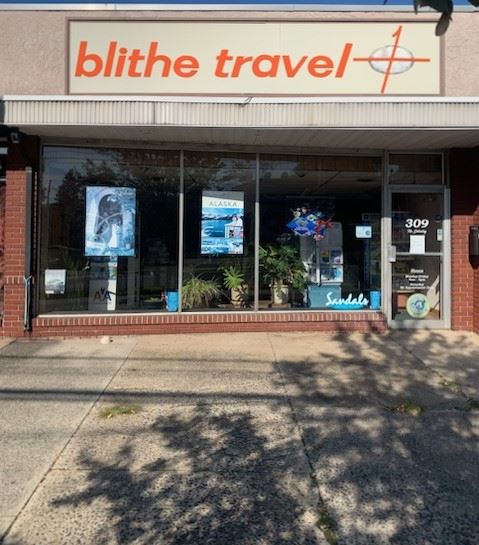 We provide HVAC services tailored to these smaller commercial settings. Our team has the skills to install, maintain, and repair residential-size HVAC equipment within a commercial context.
Here to Help with HVAC Issues
Don't let HVAC issues disrupt your business operations. Choose a service provider with the know-how and experience to handle the job.
At Valairco, We proudly serve customers throughout Central New Jersey, providing top-notch HVAC services to businesses across various industries. Whether you're a dental office, law firm, pharmacy, or other small business, we're committed to meeting your unique HVAC needs with our tailored services.
Call us today at (855) 661-3300 or visit our website to request a service. Let us show you why businesses in Central Jersey trust us for their HVAC needs.
1.

Named "Best of the Best in Central New Jersey"

2.

Great Warranties Available

3.

Affordable Maintenance

4.

Family Owned & Operated
Comfort Plus Warranty
Providing you with peace of mind with our 5 year warranty on parts and labor.
Learn More